Laptop display technology is evolving rapidly before our eyes. Higher refresh rates and faster response times heighten immersion and give gamers a competitive edge. Finer details and deeper palettes enhance entertainment and give artists a more powerful canvas. And now, there's a new breed that combines both in a satisfying blend of speed and fidelity.
ROG has consistently been at the forefront of gaming laptop displays and continues to lead into the next generation. At CES 2021, we're introducing a diverse collection with something for everyone. The Strix SCAR 17 extends our esports advantage with a 360Hz/3ms panel that's the fastest ever in a notebook. The dual-screen Zephyrus Duo 15 SE blurs the line between premium gaming and creation with jaw-dropping 4K visuals clocked at 120Hz, while other models strike a more accessible balance with WQHD resolution at 165Hz. Both panels retain game-ready response times and add wider color gamuts.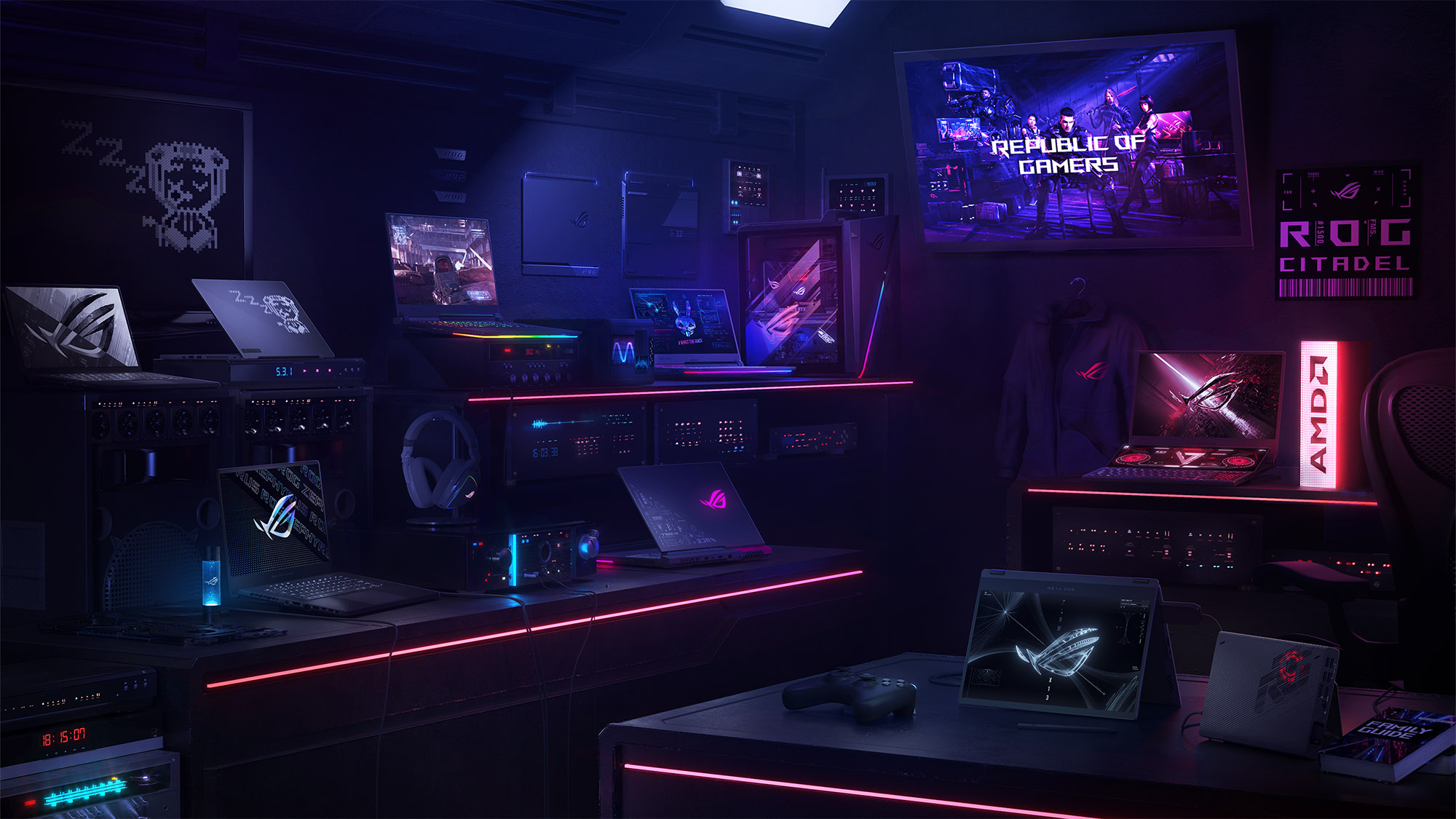 Last year, our drive to bring ROG DNA to smaller devices spawned a different class of 14" display for the original Zephyrus G14. Its successor now offers a choice between high-refresh WQHD with cinematic colors and a faster Full HD alternative tuned for speed, both firsts for their size. We're also going even smaller with the innovative ROG Flow X13, which puts smoother gaming on a 13-inch touchscreen with a taller 16:10 aspect ratio and versatile 360° hinge.
The new ROG gaming laptop lineup debuting at CES 2021 reinforces our continued commitment to pushing the limits of display technology, setting the example for the future we want everyone to see.
Introducing the fastest gaming laptop display
Our history of display leadership is rooted in a need for speed. ROG introduced the very first 120Hz IPS-level display for laptops and has remained on the leading edge ever since. We also brought overdrive from desktop gaming monitors to notebook displays, enabling quicker pixel response times that produce a sharper picture. Our track record pushing the limits of refresh and response can be traced from early demos of next-gen technology through firsts on-shelf and with a broad deployment.
The latest milestone is the 360Hz/3ms display in the new Strix SCAR 17. It's the world's fastest laptop panel, stretching unmatched speed across a generous 17.3-inch diagonal that further amplifies the experience. The refresh rate matches our fastest desktop monitor, the ROG Swift 360Hz, and the 3ms response time uses the same advanced overdrive algorithm available across our latest laptop displays.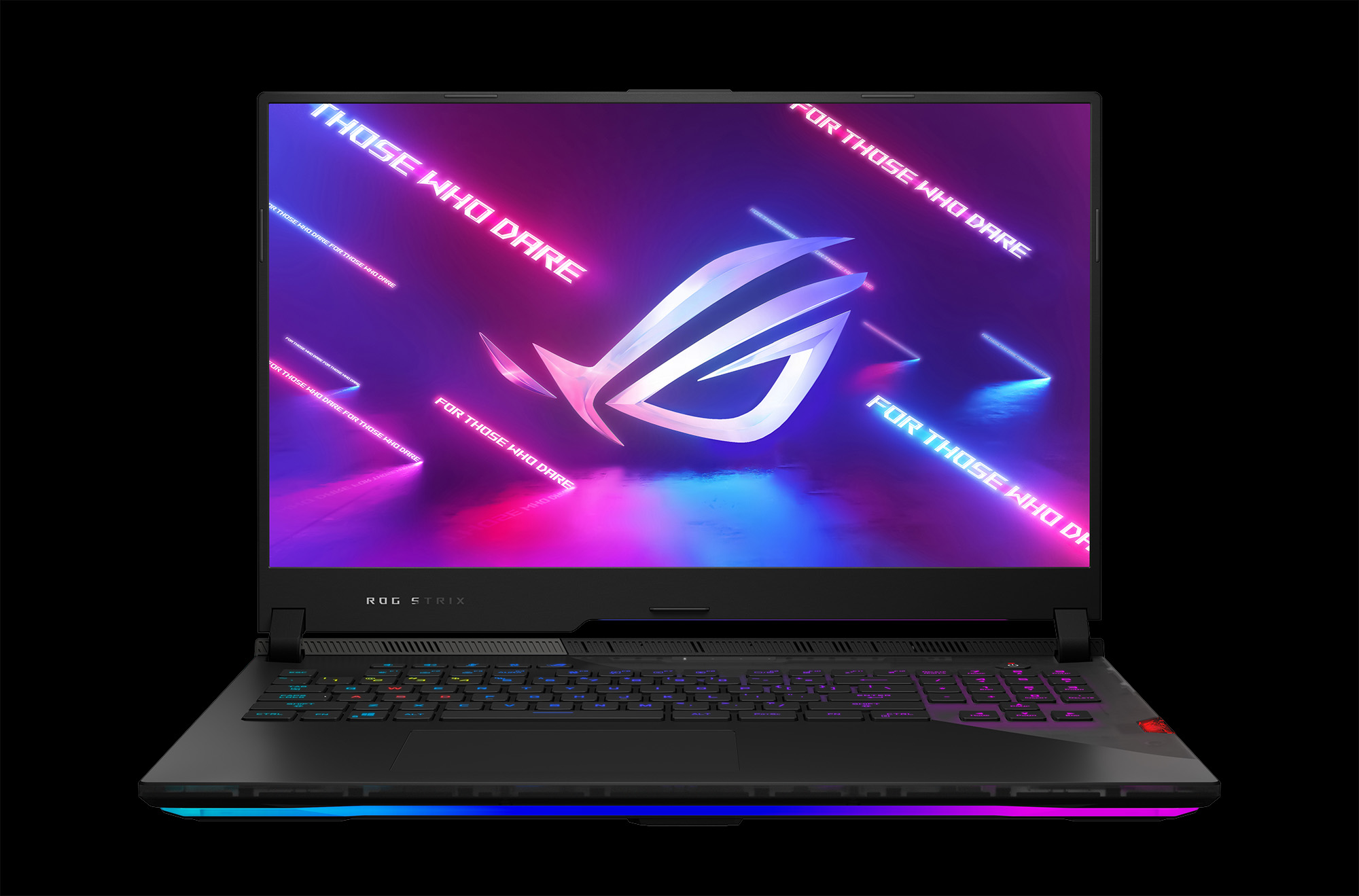 We continue to push the envelope on the SCAR because every millisecond matters for its esports mission. Moving to 360Hz cuts the delay between fresh frames by 33% compared to the 240Hz standard common for tournaments. That's a big improvement given the small margins of victory in high-level competition.
While top speed is only available in a supersized screen, the Strix SCAR 15 has the fastest panel available in that size. The 15.6-inch 300Hz/3ms display is available across multiple models in our 2021 lineup, including the Zephyrus Duo 15 SE and Strix G15.
High speed meets more detail and vibrant colors
Speed isn't everything. Not every gamer is into esports, and many do more than just play. From the beginning, ROG focused on versatile IPS-level panels that produce rich colors across wide viewing angles. Recent Zephyrus laptops also have PANTONE Validated panels that are factory calibrated to guarantee the color accuracy creators crave—all the way up to 300Hz.
Higher resolutions ramp up the detail but have traditionally been limited by a 60Hz refresh rate that falls short of the smoothness gamers expect. The same goes for wider gamuts that expand the range of colors on tap. But now ROG is ushering in a new era with multiple displays that mix speed, resolution, and color.
The main screen on our flagship Zephyrus Duo 15 SE takes 4K to the next level with a 120Hz refresh rate that doubles the speed of typical Ultra HD displays. Overdrive lowers the grey-to-grey pixel response time to just 3ms, a reduction of over 7X compared to typical 4K models. The panel also offers a Pantone Validated palette that covers the full Adobe RGB color space popular with creative professionals. It's a truly premium display without compromise and a testament to what is possible with cutting-edge technology.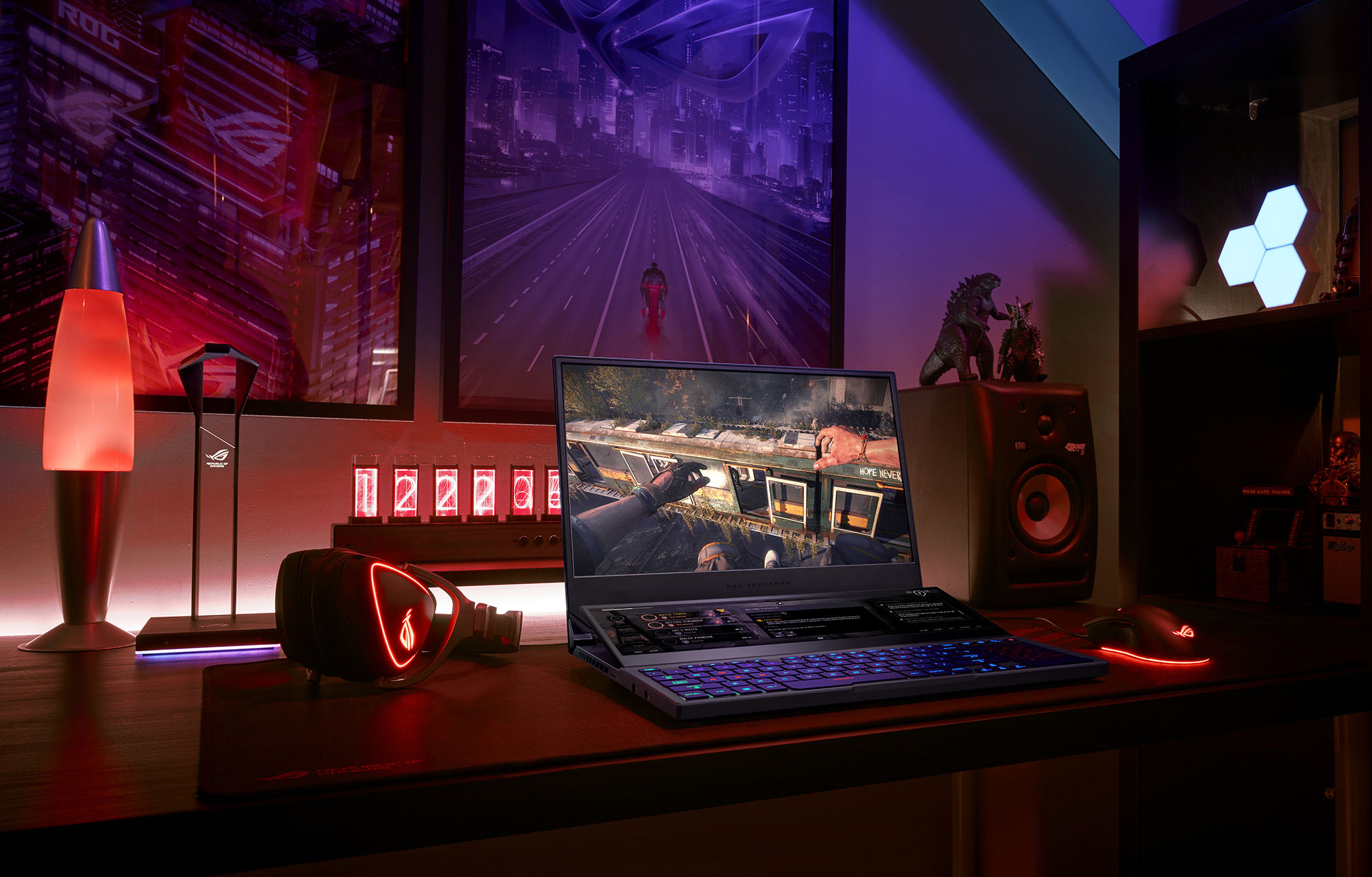 We're committed to bringing the latest innovations to all gamers, so we also have a more accessible alternative based on the same formula. In September 2020, ROG was the first to demonstrate a high-refresh WQHD laptop display that takes its 2560×1440 resolution up to 165Hz. This panel strikes a different balance for a bigger audience and a wider range of GPUs, which is why it's a cornerstone of our 2021 laptop display lineup. The 3ms response time matches our fastest esports panels, while full coverage of the wider DCI-P3 color gamut enables a more cinematic experience.
The new WQHD display comes with PANTONE Validated colors in the ultraslim Zephyrus G15. Gamers can also choose between two sizes in the Strix G15 and G17, and the Strix SCAR 15 and 17.
Scaling the formula for ultraportable sizes
Smaller screens are getting up to speed thanks to our efforts. When we developed the original Zephyrus G14, we commissioned the first 14-inch Full HD 120Hz display to give ultraportable gaming laptops a taste of true triple-digit frame rates. For 2021, the G14 increases the refresh rate to 144Hz for even smoother gameplay, another first for this class of panel.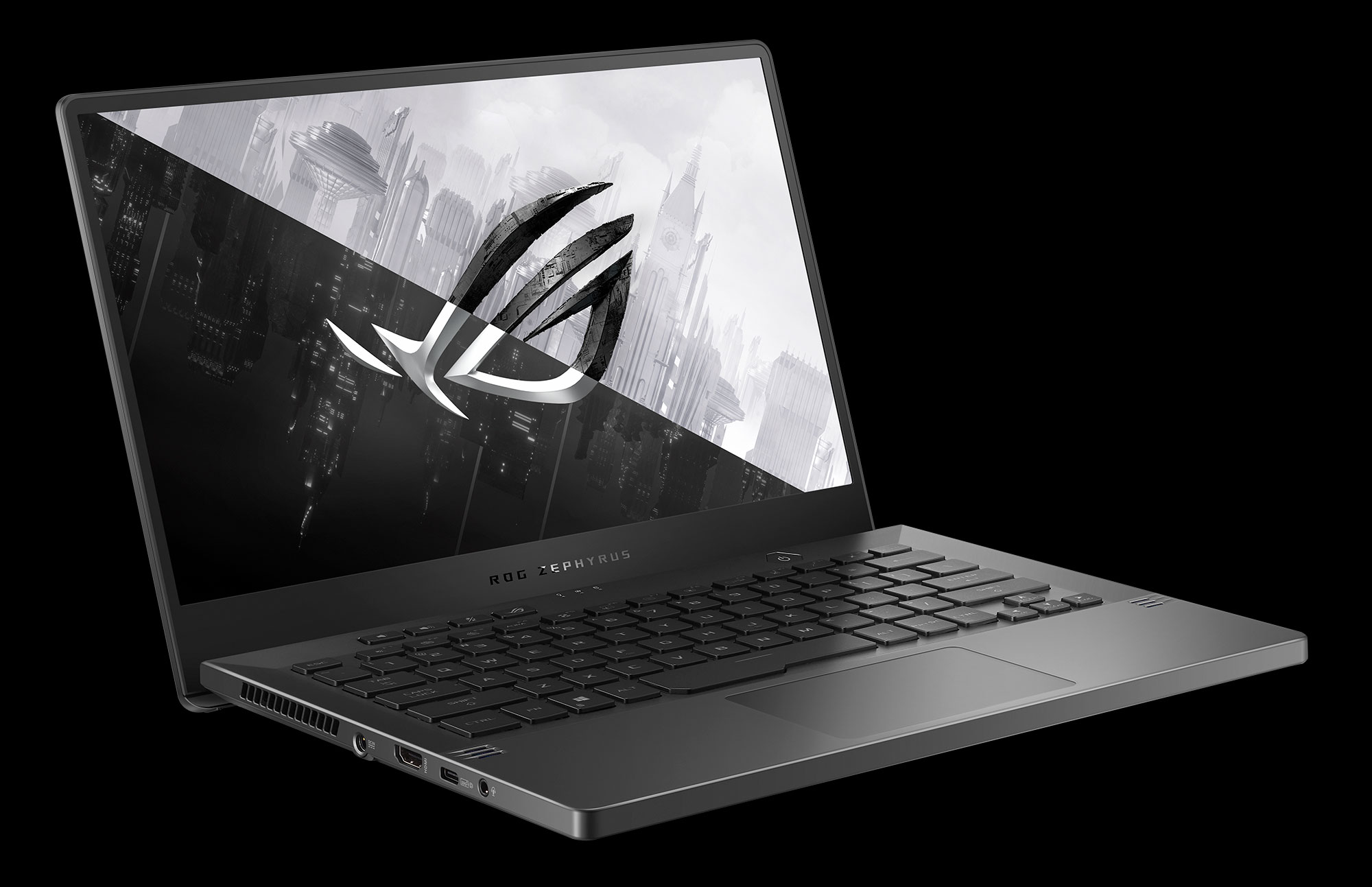 Creatives should consider the new G14's WQHD 120Hz option, which doubles the speed of the 1440p alternative from the previous generation. In another industry first, it balances performance and picture quality inside a compact chassis. The 14-inch panel covers the full DCI-P3 color gamut just like its larger counterparts, making it ideal for mixing gaming, entertainment, and artistry on the move.
In 2021, we're pushing the envelope with even smaller devices. The all-new ROG Flow X13 brings high-refresh gaming to an ultraslim 2-in-1 form factor. This 13-inch convertible has a Full HD 120Hz display with a taller 16:10 aspect ratio that adds more space to work and play. The touchscreen spins on a 360° hinge to transform the machine for different scenarios, and it supports the ASUS Pen active stylus for seamless sketching and note-taking.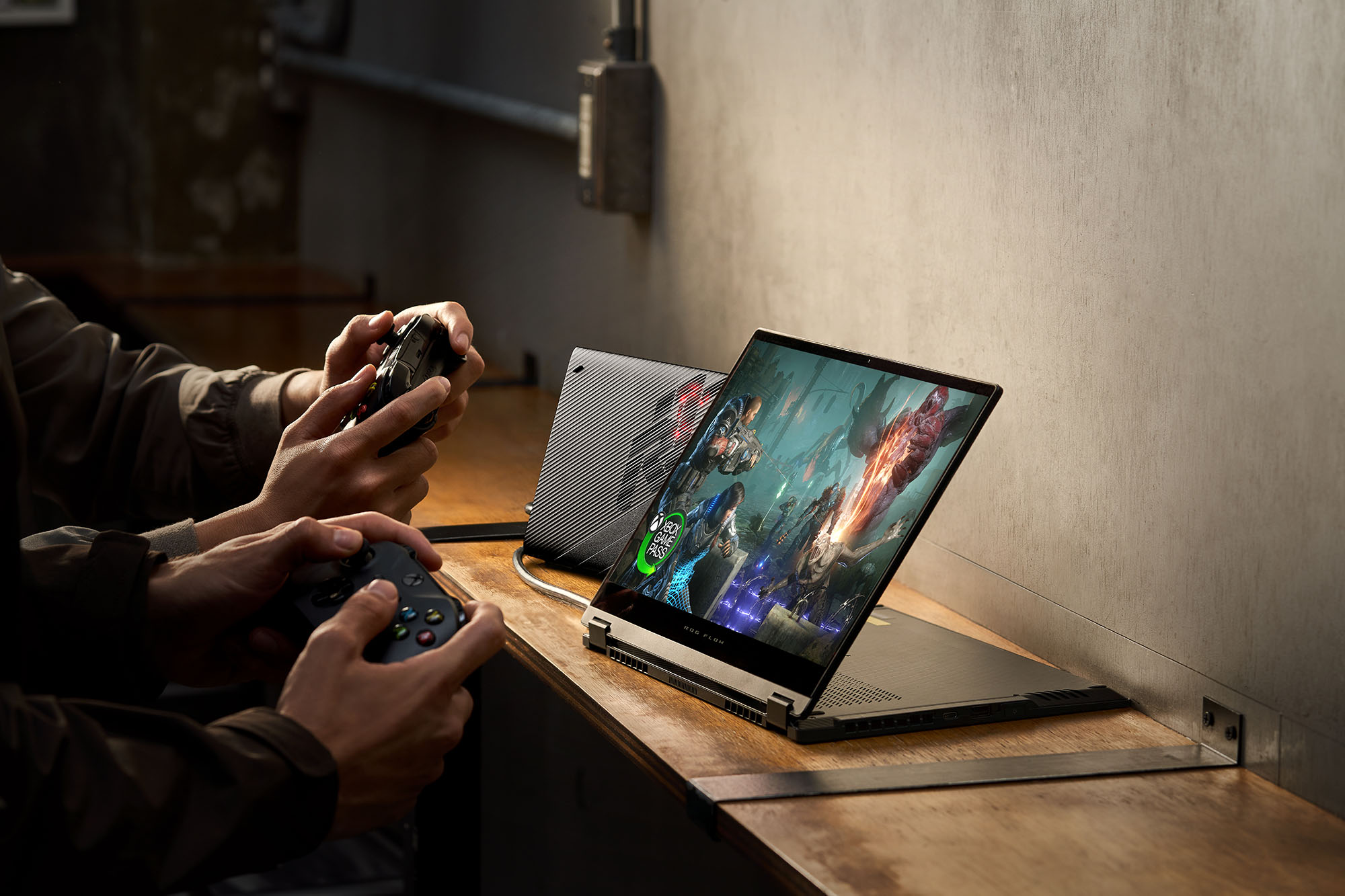 Paving the way for the future of gaming laptop displays
After years of consistently setting the standard for performance, our leadership with gaming laptop displays is expanding for a new era. ROG continues to deliver the fastest panels for hardcore gamers and esports professionals who need a competitive edge, and we also combine high speed with greater details and richer colors for those who dare to see more and do more with their machines.


Courtesy: ROG News
Follow, Share and Like the Post: